Proven Seismic Solutions for Transportation Structures
Strengthening Bridges with Comprehensive Seismic Solutions
In partnership with SHO-BOND and DYNAMIC ISOLATION SYSTEMS, STRUCTURAL TECHNOLOGIES integrates innovative products with specialty design expertise to deliver the industry's highest performing seismic solutions.
Products & Engineering Support
STRUCTURAL TECHNOLOGIES delivers value-added solutions by developing and integrating unique products and engineering support with repair and construction services. We are the exclusive supplier of VSL post-tensioning and stay cable products in the US. With national coverage, STRUCTURAL TECHNOLOGIES has addressed the structural needs of projects in all 50 states.
Comprehensive Solution
Inspection support
Product systems
Engineering support
Partnership with Seismic Specialists

Japan's largest infrastructure repair and reinforcement specialty company, repairing a total of 100,000 bridges in the last 60 years.
Prominent projects include:
Kobe Ohashi
Nanadaru Spriral Bridge
Higashi Kobe Ohashi

Pioneer in seismic isolation technology, providing over 27,500 isolators for over 500 projects worldwide over the last 40 years.
Prominent US bridge projects include:
Golden Gate Bridge
Coronado Bridge
Woodrow Wilson Bridge
State-of-the-Art Seismic Solution
PRODUCTS
STRUCTURAL TECHNOLOGIES provides clients with innovative technologies aimed at enhancing the resilience of bridges and ensuring their functionality and serviceability after an earthquake.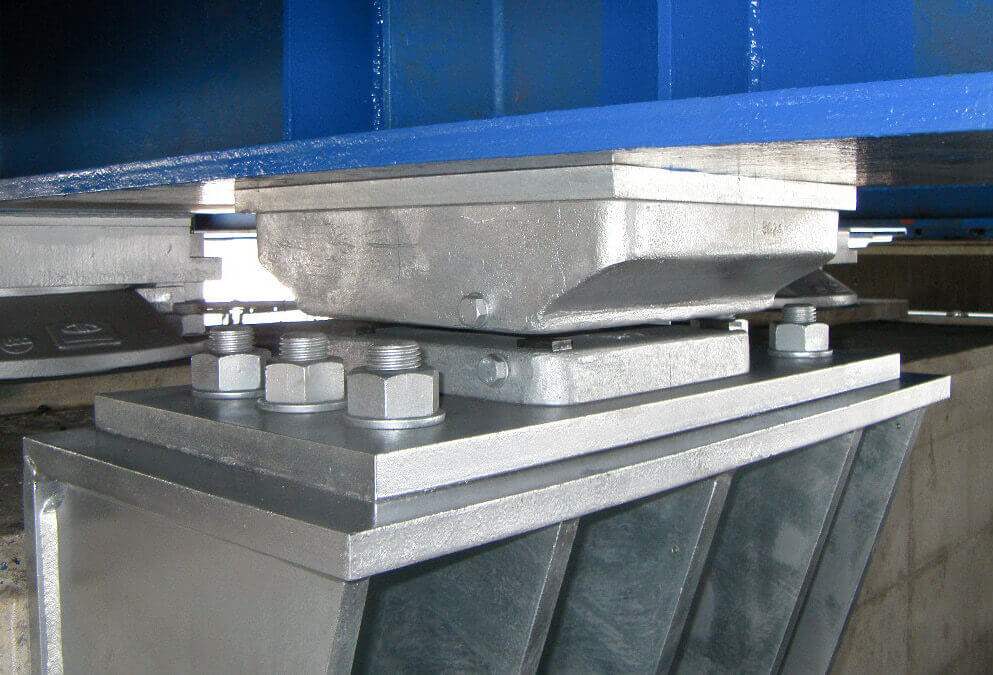 SHEARING STOPPER
Superior alternative to Shear Key & Bumper Block solutions to resist excessive displacements of the superstructure and secure post-earthquake functionality in case an existing bearing fails.
Over 28,000 Shearing Stoppers have been installed over the last 15 years.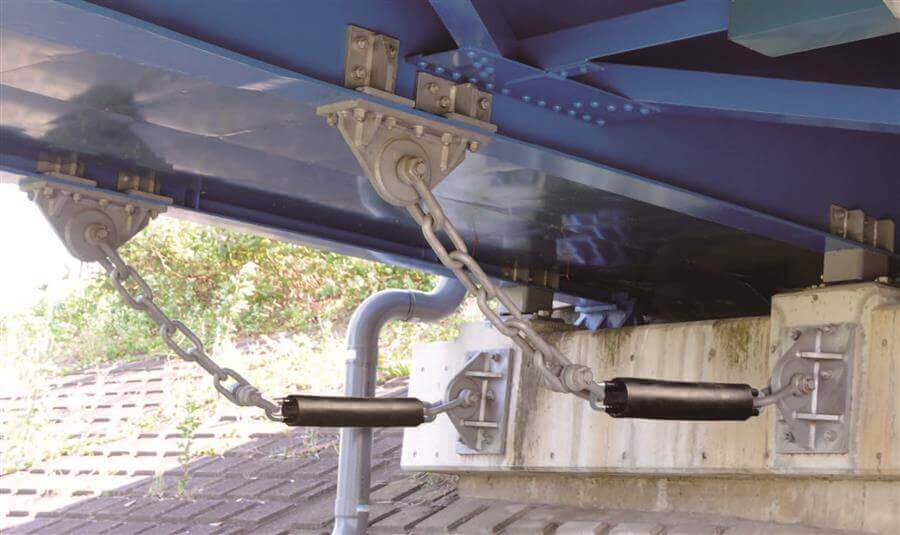 RESTRAINING CHAIN
With over 33,000 installed in Japan over the last 10 years, the unseating prevention device capable of alleviating impact force and following traverse movements, and has been demonstrated to perform well under repeated loading.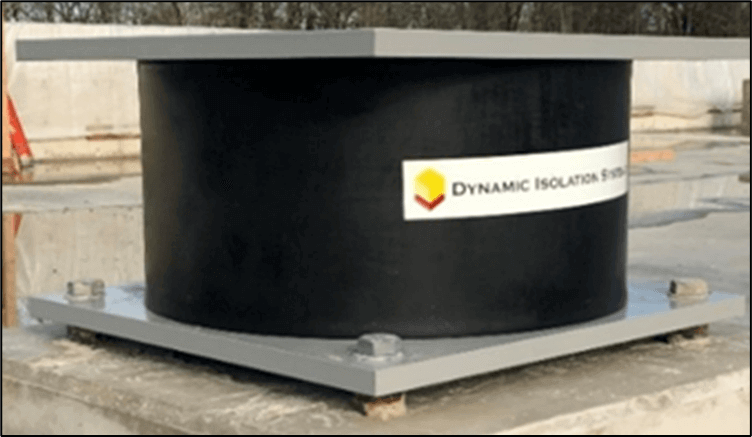 LEAD RUBBER BEARING
This durable seismic isolator decouples the superstructure from the substructure and absorbs the seismic energy transferred to the substructure to protect a bridge from the destructive effects of earthquakes.
PROBLEM SOLVING
While a primary objective of bridge seismic retrofit projects is safeguarding lives by preventing collapse of the structure, maintaining or quickly restoring operation of the bridge for emergency vehicles and the traveling public is another important goal. It's essential to reinforce the bridge's substructure; however, even if the substructure is sturdy, there is still a risk of the superstructure unseating from it.
Additionally, if the superstructure experiences excessive movement, it could cause severe damage to the structure, which would render the bridge unusable for an extended period after an earthquake, as evidenced in past earthquakes.
To address this, STRUCTURAL TECHNOLOGIES offers Shearing Stoppers and Restraining Chains to restrict excessive movement of bridge girders and prevent unseating of the superstructure.
ALTERNATIVE APPROACH
Conventionally designed structures rely on an inelastic response in select structural elements to dissipate earthquake energy, which results in permanent damage to the structure.
STRUCTURAL TECHNOLOGIES offers an alternative design approach that incorporates isolation technology to safeguard the structure against the devastating effects of an earthquake.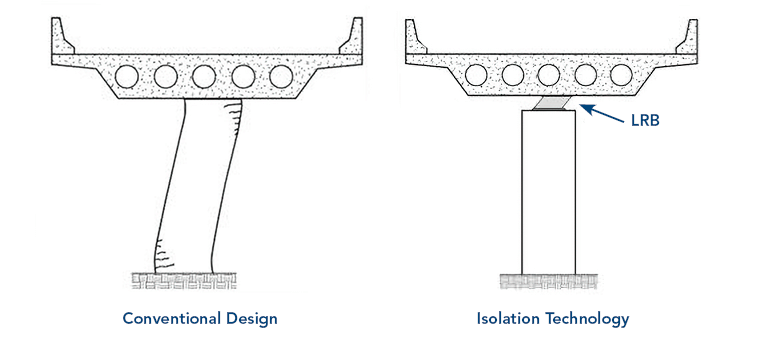 COMBINED OFFERINGS
STRUCTURAL TECHNOLOGIES upgrades bridges that are susceptible to large earthquakes. Alongside our Shearing Stopper, Restraining Chain, and Lead Rubber Bearing solutions, STRUCTURAL TECHNOLOGIES offers an extensive line of products to restore or enhance the load-carrying capacity and seismic performance of the substructure and superstructure including carbon fiber FRP jacketing to improve plastic hinge ductility and reinforcement lap splice confinement. Our systems can be used stand-alone or combined together to solve nearly any project requirement.
Seismic Retrofit and Repair Engineering Support
Seismic Retrofit and Repair Engineering Support
Change in Code
Increased Loads
Missing or Misplaced Reinforcement
Deterioration
Low Concrete Strength
New Penetrations & Openings
Design-Assist & Engineered Product Support
Investigation Support
Solution Development
Budget Development
Specification Assistance
Constructability Consulting
Application Engineering
Quality Control Programs
Project-Specific Design-Assist
Tarek Alkhrdaji, PhD, P.E.
Seismic Retrofit and Repair Installation Services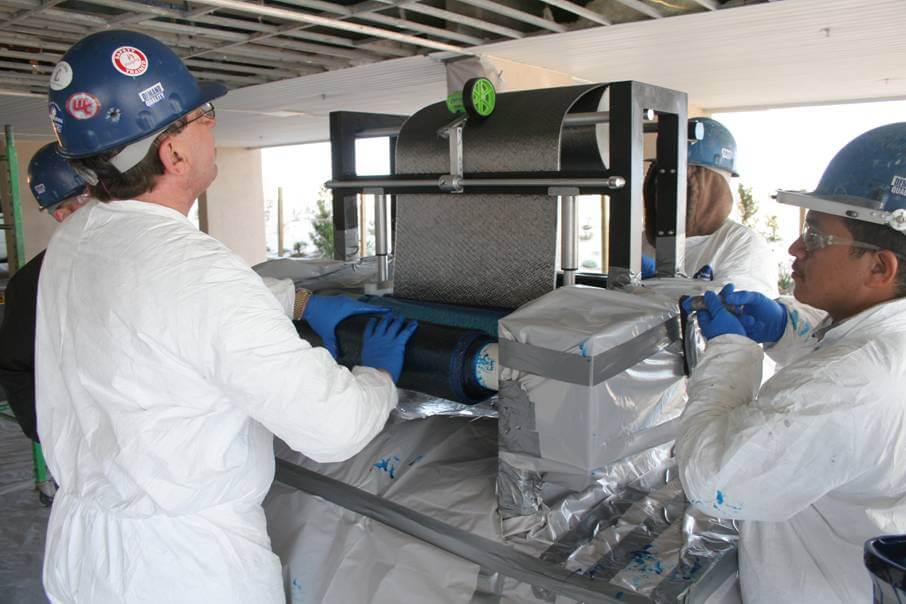 STRUCTURAL TECHNOLOGIES' contracting companies have offices across the United States and the Middle East – providing industry-leading repair and construction services to make structures stronger and last longer. When installing STRUCTURAL TECHNOLOGIES' seismic solutions, our contracting companies provide our clients with the reassurance that our technology solutions are being installed by experienced professionals with the highest standards for quality control and safety.
Integrated Investigate-Design-Build Solutions
Combining repair and construction services, engineered products and engineering support services in conjunction with its engineering partners, STRUCTURAL TECHNOLOGIES' companies provide an integrated Investigate-Design-Build (IDB) approach to provide a seamless process from initial design through installation with single-source responsibility. STRUCTURAL TECHNOLOGIES is firmly committed to its mission of making structures stronger and last longer. In 2023, we established a partnership with SHO-BOND and DYNAMIC INSOLATION SYSTEMS. Together, we work to develop and integrate products, engineering support, repair, and maintenance services to deliver value-added solutions to owners, engineers, and contractors.
Contact
Questions? Get In Touch.