Heavy Lifting, Lowering, & Sliding
For projects in which cranes or other conventional handling equipment cannot be used because of excessive weight, dimensions or space limitations, the STRUCTURAL TECHNOLOGIES / VSL Heavy Lifting System often provides an effective solution.
We serve as a single point of contact for lifting, horizontal jacking, or lowering operations, and the design of the necessary temporary structures. Sound engineering, clear thinking, the ability to innovate, and years of successful experience give you a guarantee of reliable and cost-effective solutions.
A Safe and Reliable Method for Heavy Lifting
The STRUCTURAL TECHNOLOGIES / VSL Heavy Lifting method, using hydraulic equipment, is one of the safest and most reliable ways to maneuver and place large structural components. By using multiple jacks and the wedge system, the lift becomes a highly controlled, safe operation. Additionally, we can also provide monitoring equipment that gives instant feedback on conditions and jack operation.
Turnkey Services
STRUCTURAL TECHNOLOGIES / VSL offers a complete range of services for the planning, engineering, equipment supply and execution of any heavy lifting project, including:
Feasibility studies
Project design and planning, equipment specification, scheduling and budgeting
Design and supply of special equipment and temporary structures
Field supervision and support technicians

STRUCTURAL TECHNOLOGIES is the exclusive manufacturer of VSL post-tensioning products and construction systems in the United States. Our manufacturing facilities in the United States are certified by PTI's Plant Certification Program to ensure the highest quality fabrication of materials.
Controlled Lifting Equipment
Our Heavy Lifting jacks and pumps can be operated either manually or by remote control with precision-controlled movements. Such precision is achieved by specially-designed, computer based monitoring equipment to centrally control the lift. Equipment we provide includes a large selection of hydraulic jacks, pumps, control units, monitoring systems and lifting/jacking frames. Together, they provide the capability and flexibility to perform virtually any lifting, lowering or sliding operation.
How Heavy Lifting Works
The process of a heavy lift is very well-orchestrated – with all steps and details planned in advance. The lift begins with the lifting unit in an extended position (1), the upper anchorage engaged (2) and the lower anchorage disengaged. At the upper end of the stroke, the piston is retracted and the load is transferred to the lower anchorage while the upper anchorage is disengaged (3). The piston is then lifted for the next lifting step (4).
All steps of the lift are monitored, along with the movement during each lift. Lifting units are operated by STRUCTURAL TECHNOLOGIES / VSL operators or training can be provided and trial runs performed to ensure a successful lift.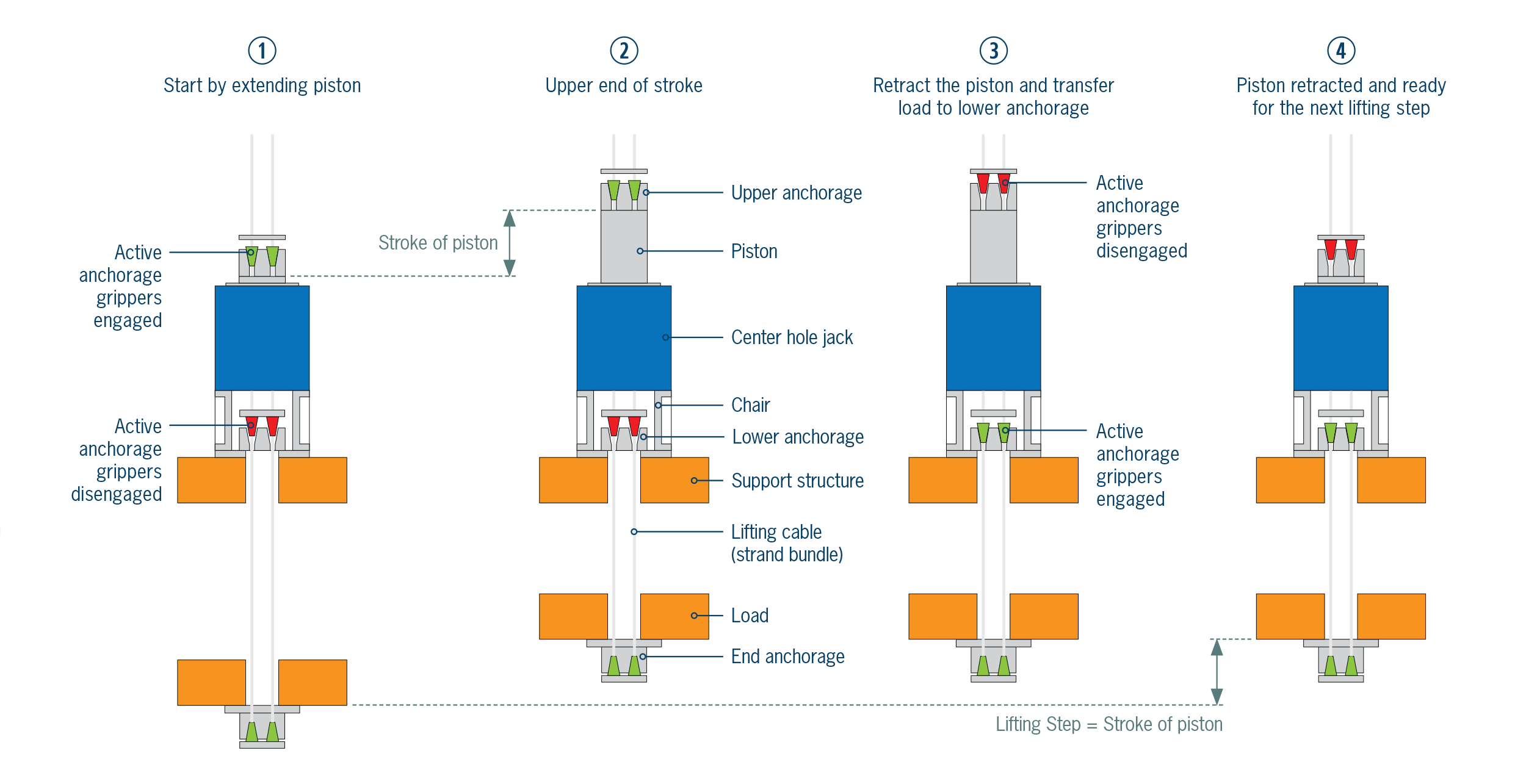 Post-Tensioning Engineering Support
Post-Tensioning Expertise
STRUCTURAL TECHNOLOGIES' post-tensioning specialists are committed to bringing innovation to complex projects. Our in-house design professionals have extensive experience in structural design and are active members of technical organizations such as the Post Tensioning Institute (PTI) and the American Concrete Institute (ACI).
Post-Tensioning Team Leader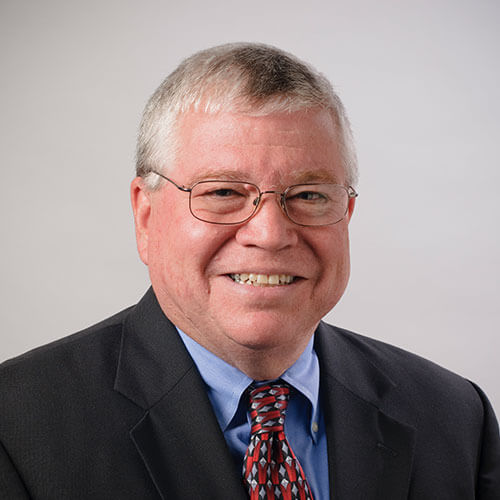 Design-Assist & Engineered Product Support
• Investigation Support
• Solution Development
• Budget Development
• Specification Assistance
• Constructability Consulting
• Application Engineering
• Quality Control Programs
• Project-Specific Design-Assist

Planning
• Preliminary Designs
• Feasibility Studies
• Budget Development
• Optimization of Structural Geometry
• Specification Development
Design
• P-T System Selection
• Customized P-T System Design
• P-T Element Design & Detailing Support
• Integrated Shop Drawings & Building Information Modeling (BIM)
• Quality Control Plan Development
Construction
• P-T System Installation Support
• Project Coordination
• Manufacturing & Material Supply
• Equipment Rental
• Safety Planning