Barrier Cable Systems for Vehicular and Pedestrian Protection
STRUCTURAL TECHNOLOGIES offers engineers and contractors a comprehensive range of barrier cable systems and design support services for vehicular and pedestrian barrier needs. Our systems are compliant with all International Building Code standards and feature galvanized 0.5" strands. We also provide turnkey packages including design, fabrication and installation.
We furnish, install and repair all barrier cable system components, including:
Post-Tensioning Strand
External Anchoring Devices
Plates & Wedge Sets
Stressing Equipment
Fire Resistant Materials & Intumescent Fire Protection
Advantages
Aesthetic alternatives to traditional systems
Less expensive than precast panels, traditional cast-in-place or concrete masonry barriers
Alternative replacement to traditional disposable safety cables

STRUCTURAL TECHNOLOGIES is the exclusive manufacturer of VSL post-tensioning products and construction systems in the United States. Our manufacturing facilities in the United States are certified by PTI's Plant Certification Program to ensure the highest quality fabrication of materials.
Barrier Cable System Types
We offer a variety of barrier cable systems – with the ability to package total system design, supply, and installation to fit the needs of each project. Our highly trained technicians also provide repair and replacement of existing systems.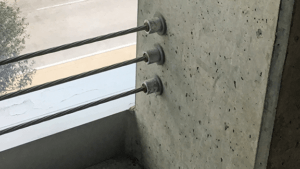 External Systems
STRUCTURAL TECHNOLOGIES' external barrier cables are typically installed post construction with T5 Barrel Anchor systems that are capped. The system typically consists of externally mounted posts or brackets.
Applications
New Structures
Retrofit / Existing Structures
Advantages
Can be Architechturally Enhanced
Adaptable to As-built Conditions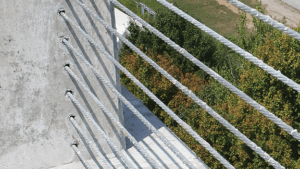 Internal / Embedded Systems
STRUCTURAL TECHNOLOGIES' internal barrier cable system uses embedded anchors and sleeves. This system is installed during construction.
Applications
Advantages
Ease of Installation
Economical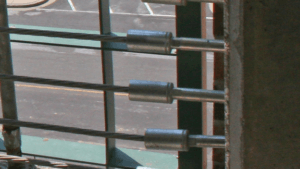 No Stressing Access Systems
STRUCTURAL TECHNOLOGIES' no stressing access systems use specialty barrier cable anchorages in scenarios where there is no adequate access for stressing the systems like shear wall locations and for repair conditions.
Applications
New Structures
Retrofit / Existing Structures
Advantages
Aesthetics
No Backseating Force
Post-Tensioning Engineering Support
Post-Tensioning Expertise
STRUCTURAL TECHNOLOGIES' post-tensioning specialists are committed to bringing innovation to complex projects. Our in-house design professionals have extensive experience in structural design and are active members of technical organizations such as the Post Tensioning Institute (PTI) and the American Concrete Institute (ACI).
Post-Tensioning Team Leader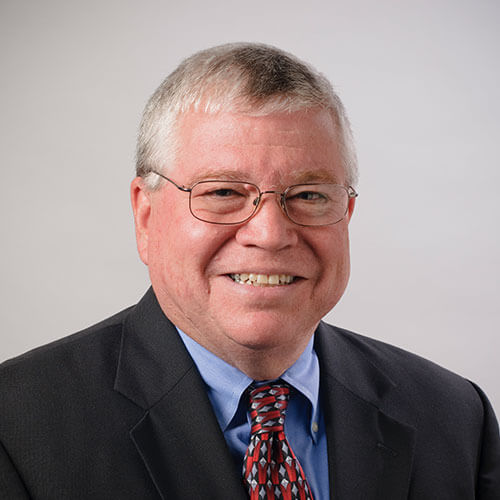 Design-Assist & Engineered Product Support
• Investigation Support
• Solution Development
• Budget Development
• Specification Assistance
• Constructability Consulting
• Application Engineering
• Quality Control Programs
• Project-Specific Design-Assist

Planning
• Preliminary Designs
• Feasibility Studies
• Budget Development
• Optimization of Structural Geometry
• Specification Development
Design
• P-T System Selection
• Customized P-T System Design
• P-T Element Design & Detailing Support
• Integrated Shop Drawings & Building Information Modeling (BIM)
• Quality Control Plan Development
Construction
• P-T System Installation Support
• Project Coordination
• Manufacturing & Material Supply
• Equipment Rental
• Safety Planning