Post-Tensioning Products & Systems
STRUCTURAL TECHNOLOGIES is the exclusive manufacturer of VSL post-tensioning products and construction systems in the United States. VSL systems have a well-earned reputation for their quality, reliability, and durability – and have been used throughout the world since 1956 to build, repair, and strengthen buildings, tanks, transportation and special structures. Our manufacturing facilities in the United States are certified by PTI's Plant Certification Program to ensure the highest quality fabrication of materials.

Bonded Multistrand P-T
We offer a variety of anchorages that can be designed to hold up to 55 strands in duct, and encased in grout to provide optimum corrosion protection.
Customized P-T Systems
We adapt existing post-tensioning systems or develop unique systems for specific engineering challenges.
Strengthening with Post-Tensioning
High strength prestressed reinforcement used for significant load increases as well as reduction of cracking and deflection.
DuraStor™ Prestressed Tanks
DuraStor™ Prestressed Tanks
Prestressed concrete tanks reinforced with P-T tendons to actively reinforce the structure and significantly enhance watertightness and long-term durability.
Related
Products & Services
Technical Report Series
VSL International has edited and published this series of reports that provide valuable information on post-tensioned concrete applications and best practices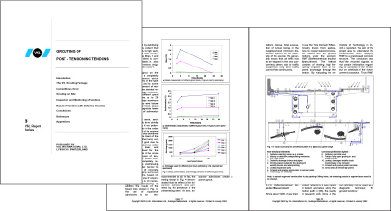 | | |
| --- | --- |
| Grouting of PT Tendons | PDF |
| Post-Tensioned in Buildings | PDF |
| Post-Tensioned Slabs | PDF |
| Detailing for Post-Tensioned | PDF |
| Post-Tensioned Masonry Structures | PDF |
| External Post-Tensioning | PDF |
| Concrete Storage Structures | PDF |
| Floating Concrete Structures | PDF |
| Post-tensioned Foundations | PDF |
| Ground Anchors | PDF |
| Incremental Launching Method – Concrete Bridge Construction | PDF |
| Prestressed Pressure Tunnels | PDF |
| Soil and Rock Anchors | PDF |
VSL News Archive
View issues of the VSL News Magazine – published by VSL International and highlighting projects around the world as well as innovations in post-tensioning technology.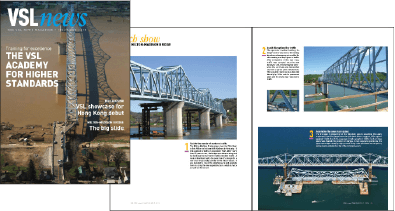 Post-Tensioning Engineering Support
Post-Tensioning Expertise
STRUCTURAL TECHNOLOGIES' post-tensioning specialists are committed to bringing innovation to complex projects. Our in-house design professionals have extensive experience in structural design and are active members of technical organizations such as the Post Tensioning Institute (PTI) and the American Concrete Institute (ACI).
Post-Tensioning Team Leader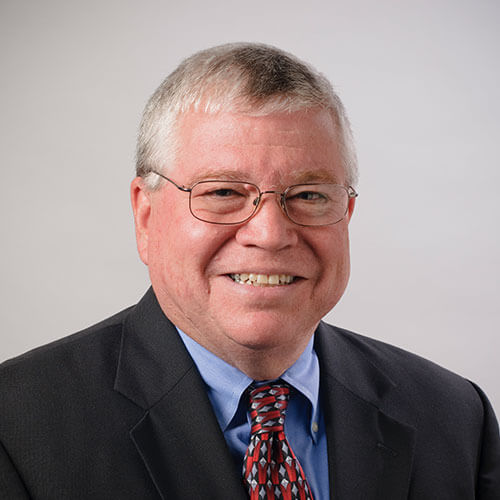 Design-Assist & Engineered Product Support
• Investigation Support
• Solution Development
• Budget Development
• Specification Assistance
• Constructability Consulting
• Application Engineering
• Quality Control Programs
• Project-Specific Design-Assist

Planning
• Preliminary Designs
• Feasibility Studies
• Budget Development
• Optimization of Structural Geometry
• Specification Development
Design
• P-T System Selection
• Customized P-T System Design
• P-T Element Design & Detailing Support
• Integrated Shop Drawings & Building Information Modeling (BIM)
• Quality Control Plan Development
Construction
• P-T System Installation Support
• Project Coordination
• Manufacturing & Material Supply
• Equipment Rental
• Safety Planning