End-to-End Strengthening Solutions
STRUCTURAL TECHNOLOGIES has a strategic alliance with Simpson Strong-Tie throughout North America. This alliance enables us to jointly deliver comprehensive repair and strengthening solutions to engineers, general contractors, and owners across multiple market sectors.
The combination of innovative products, design support, and installation services allows us to deliver fully integrated design-build solutions from identification of the application through construction implementation.
The state-of-the-art CSS V-WrapTM systems utilize durable, high-strength carbon fiber and glass fibers bonded with adhesive resins. They are used to restore or increase the load-carrying capacity, ductility, and seismic resistance of structures – ideally suited for applications with limited access and/or complex geometries.
Shear Capacity Improvement
Flexural Capacity Improvement
Compression Capacity
Improvement
Crack Control
New Slab Penetrations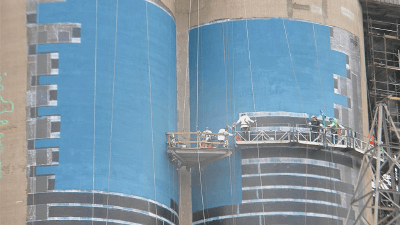 Versatile
Utilized on a variety of structures, including buildings, bridges, silos, and tanks to increase capacity while also improving ductility and overall seismic performance.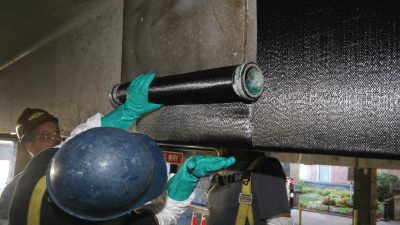 ICC-ES Certified
CSS V-Wrap™ products are ICC certified (ESR 4930), meeting or exceeding industry standards for long-term durability.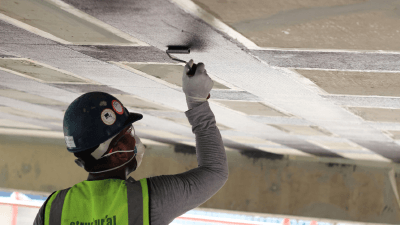 Low Impact
Composites have a very high strength-to-weight ratio – allowing for structural enhancement using a low profile system, minimizing aesthetic impact. Installations typically have a maximum thickness between 1/8 and 1/4 inch.
Products & Technical Data Sheet
Structural Strengthening Design & Engineering Support
Structural Strengthening Team Leader
Design-Assist & Engineered Product Support
• Investigation Support
• Solution Development
• Budget Development
• Specification Assistance
• Constructability Consulting
• Application Engineering
• Quality Control Programs
• Project-Specific Design-Assist