FREE Workshop: Strengthening of Concrete & Masonry Structures Using FRP and Other Structures
May 24 @ 7:30 am

-

4:00 pm

EDT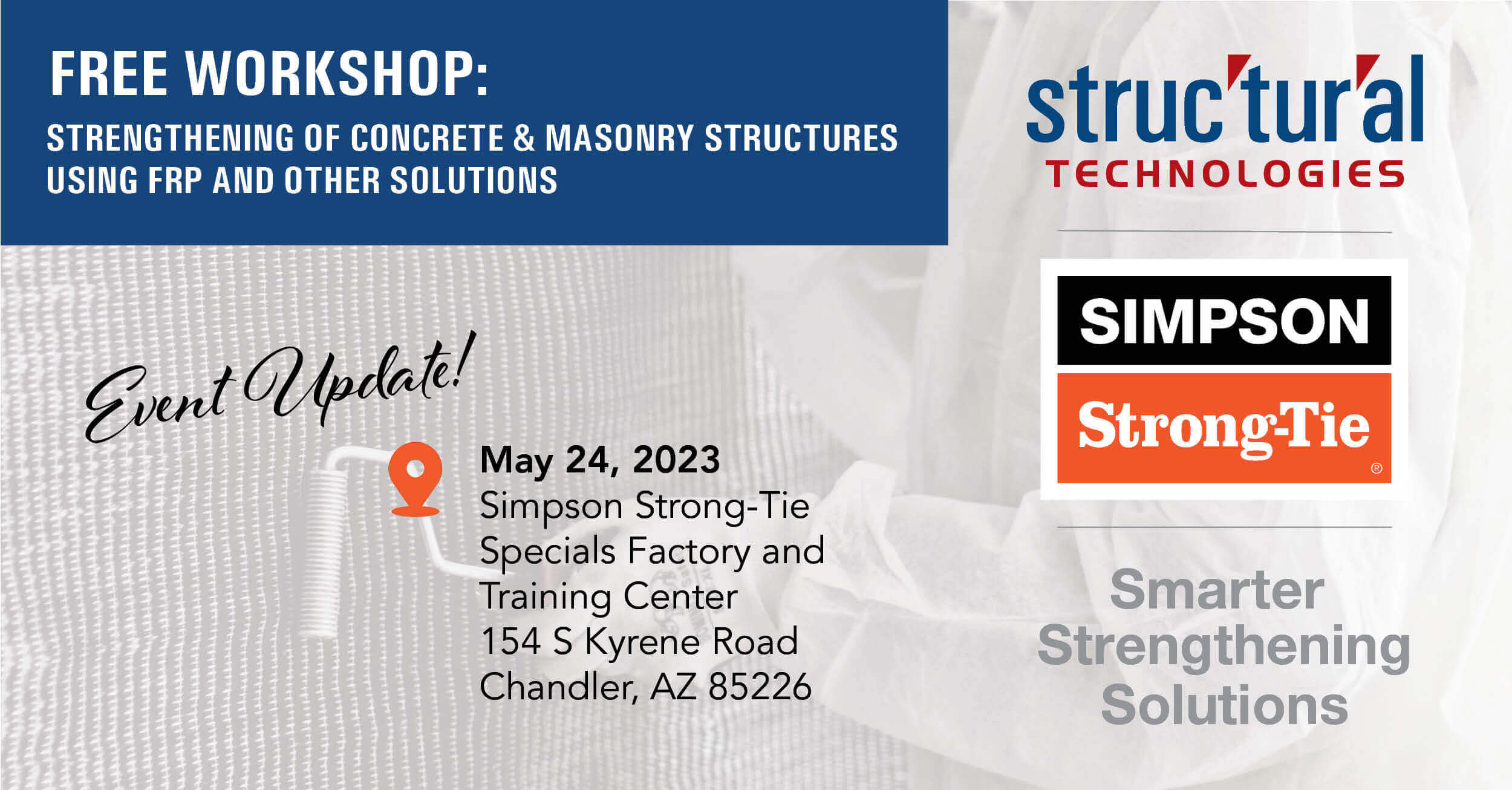 May 24, 2023 – Phoenix
Simpson Strong-Tie Specials Facility and Training Center
154 S Kyrene Road
Chandler, AZ 85226
Time:
8:30 am-4:00 pm*
Registration opens at 7:30 am

If you can't commit to the full-day workshop, we encourage you to register and attend for a half day or less.
AGENDA
7:30am-8:30am
REGISTRATION/BREAKFAST
8:30am-8:45am
INTRODUCTION/WELCOME/CREDITS/OVERVIEW
8:45am-10:15am
FRP Introduction
- Introduction to FRP composite and applications
- FRP materials and installation procedures
- Basic design principles and code requirements
- Strengthening of beams and slabs (fixture/shear)

10:15am-10:30am
BREAK
10:30am-11:15am
Strengthening Using Concrete Enlargement
- Benefits of using form and pump concreting technique
11:15am-12:00pm
Post-Tensioning (PT) Repair & Strengthening
- Repairing PT systems
- Slab openings and modifications
- External PT strengthening

12:00pm-12:45pm
LUNCH
12:45pm-1:15pm
FRCM
- Applications and installation techniques
- Benefits and features compared to FRP

1:15pm-1:45pm
Demo: FRP Installation
1:45pm-2:15pm
Fire Protection of FRP
- Code requirements regarding fire resistance of FRP strengthened concrete structures
- New materials available to address these challenges

2:15pm-2:45pm
FRP Quality Control Testing
- Adhesion and tensile testing
- FRP anchor testing

2:45pm-3:00pm
BREAK
3:00pm-3:30pm
Advances in FRP Testing
- Lightweight concrete testing, wall and column testing program
- FRP bond behavior with and without FRP anchors

3:30pm-4:00pm
Closing Remarks/Group Discussion
*Breakfast and lunch will be provided. Free on-site parking is available.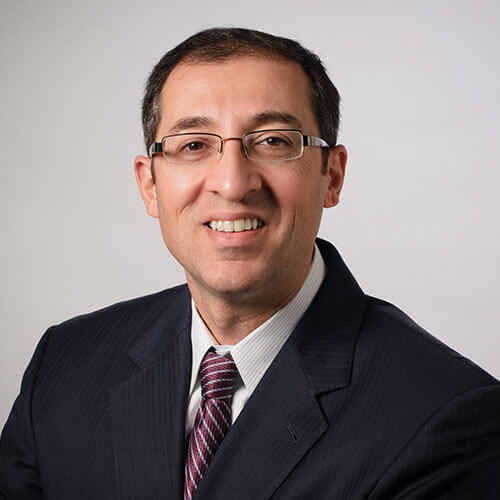 Tarek Alkhrdaji, PhD, PE
Vice President of Strengthening, STRUCTURAL TECHNOLOGIES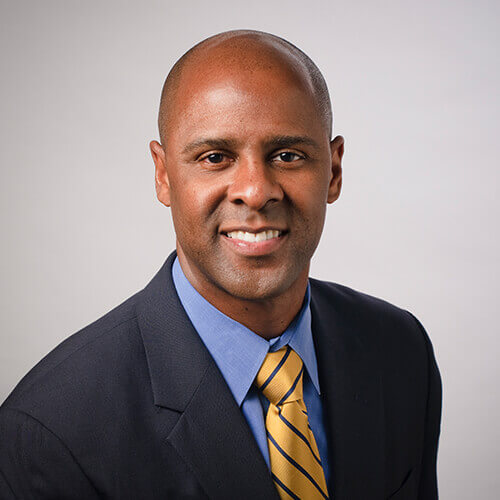 Clyde Ellis
Vice President of Sales, Strengthening, STRUCTURAL TECHNOLOGIES
Gaetano Bologna, PE
Business Development Manager, Strengthening, STRUCTURAL TECHNOLOGIES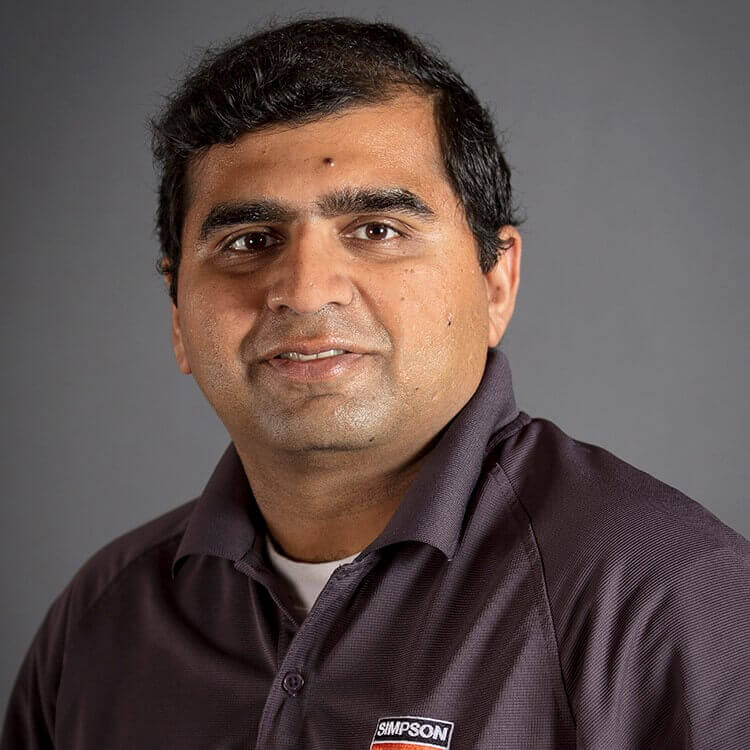 Aniket Borwankar
Senior Development Manager, Simpson Strong-Tie