Making Pipelines Stronger and Last Longer
STRUCTURAL TECHNOLOGIES provides turnkey delivery of its StrongPIPE® Product Line – a comprehensive suite of strengthening and protection systems for medium to large diameter water and wastewater pipelines. This includes systems for pipelines broadly ranging from 30-inches in diameter and above, with specialized systems for 8-inch diameter and larger.
The StrongPIPE® product family includes solutions focused on the trenchless repair and renewal of all types of pipelines, including concrete, metallic and polymer-based. These cost-effective pipe repair rehabilitation solutions can be implemented under limited time frames for emergency applications on identified distressed segments, or as part of a proactive renewal program for extended runs of critical pipeline segments.
Structural repair for pipe options include state-of-the-art materials that offer high-performance technology and advanced application and quality control methodology. Performance of our StrongPIPE® systems can range from semi-structural to stand-alone, with no reliance on the host pipe. Design and technical support is provided by STRUCTURAL TECHNOLOGIES.
StrongPIPE® solutions include carbon fiber reinforced polymer (CFRP) systems, steel and polymer composite systems, and high-strength polyurethane/CFRP composite systems. Where pipes are structurally sound and added protection to extend service life is the goal, STRUCTURAL TECHNOLOGIES also offers advanced coating solutions. For semi-trenchless strengthening applications, we offer externally applied high-performance post-tensioned strengthening repair systems. And for strengthening applications which require the pipeline to be kept in-service, we provide externally applied CFRP and external post-tensioning repair systems.
Questions? Contact Us.
State-of-the-Art Pipe Rehabilitation Systems:
STRUCTURAL TECHNOLOGIES provides clients with a wide range of proven product solutions that repair and extend the life of vital pipeline assets:
Pipe Rehabilitation Engineering Support
STRUCTURAL TECHNOLOGIES' Water Infrastructure Team is focused on developing solutions that make critical water treatment, storage and delivery systems stronger and last longer. This team supports clients with options analysis, technical support, engineering, specifications and project oversight.
Pipeline & Water Infrastructure Team Leader
Design-Assist & Engineered Product Support
• Investigation Support
• Solution Development
• Budget Development
• Specification Assistance
• Constructability Consulting
• Application Engineering
• Quality Control Programs
• Project-Specific Design-Assist

Pipe Repair & Maintenance Services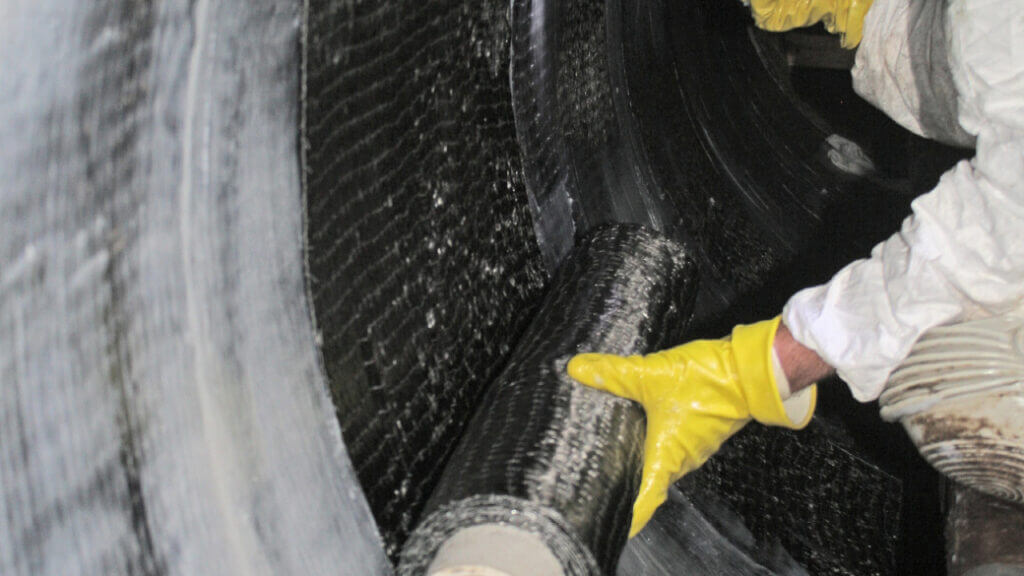 STRUCTURAL TECHNOLOGIES' contracting companies have offices across the United States and the Middle East – providing industry-leading repair and maintenance services to make structures stronger and last longer. When installing STRUCTURAL TECHNOLOGIES' pipe rehabilitation products and systems, our contracting companies provide our clients with the reassurance that our technology solutions are being installed by experienced professionals with the highest standards for quality control and safety.
Integrated Investigate-Design-Build Solutions
Combining repair services, engineered products and engineering support services in conjunction with its engineering partners, STRUCTURAL TECHNOLOGIES' companies provide an integrated Investigate-Design-Build (IDB) approach to provide a seamless process from initial design through installation with single-source responsibility.