Force Protection Products & Services
Variable threat levels, design constraints, constructability issues, and cost constraints make each market and project unique. STRUCTURAL TECHNOLOGIES understands these challenges and offers tailored solutions to meet the needs of your specific application.
Our application engineers work hand-in-hand with owners, engineers of record, blast consultants, and general contractors to develop the best solutions from a wide range of products that are all custom-designed to your specific requirements.
Collaboration with our in-house contracting services that understand constructability, schedule, and construction costs ensures all elements of the project are taken into account in developing the highest value solution.
STRUCTURAL TECHNOLOGIES delivers custom solutions for a wide range of force protection needs including:
Blast Protection
Progressive Collapse Prevention
Ballistics Protection
Forced Entry Protection
Impact Protection
Fragmentation Protection
Fire Protection
Force Protection
Products for New Construction
Force Protection
Products for Existing Structures
Force Protection Engineering & Design Support
• Blast Protection
• Progressive Collapse Prevention
• Ballistics Protection
• Forced Entry Protection
• Impact Protection
• Fragmentation Protection
• Fire Protection

Force Protection Team Leader
Design-Assist & Engineered Product Support
• Investigation Support
• Solution Development
• Budget Development
• Specification Assistance
• Constructability Consulting
• Application Engineering
• Quality Control Programs
• Project-Specific Design-Assist

Structural Upgrade & Force Protection System Installation Services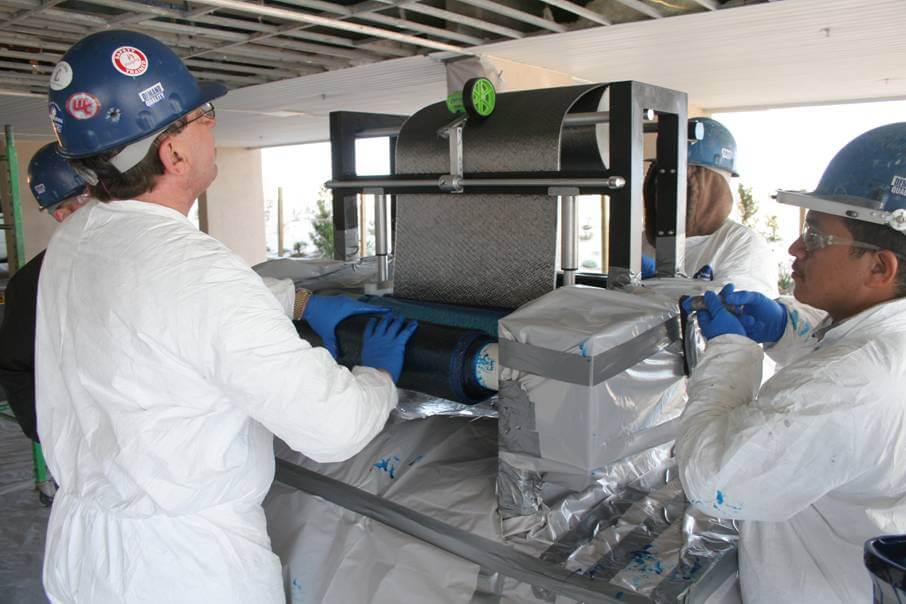 STRUCTURAL TECHNOLOGIES' contracting companies have offices across the United States and the Middle East – providing industry-leading repair and maintenance services to make structures stronger and last longer. When installing STRUCTURAL TECHNOLOGIES' force protection products and systems, our contracting companies provide our clients with the reassurance that our structure technology solutions are being installed by experienced professionals with the highest standards for quality control and safety.
Integrated Investigate-Design-Build Solutions
Combining repair services, engineered products and engineering support services in conjunction with its engineering partners, STRUCTURAL TECHNOLOGIES' companies provide an integrated Investigate-Design-Build (IDB) approach to provide a seamless process from initial design through installation with single-source responsibility.