Tstrata ISR™ – Infuseable Sulfate Resistant Restoration Material
Tstrata ISR™ is a specially formulated, one part microsilica modified restoration material with integral corrosion inhibitor designed specifically for restoration of sulfur pits. It is a premixed, dry packaged concrete material that contains pea gravel suitable for interior and exterior "form and pour" and "form and pump" installation. Requiring only the addition of water – Tstrata ISR™ is a high strength material with extended working time for ease of placement. It is handled like ordinary high slump concrete.
Excellent sulfate resistance
Microsilica modified for high strength
For interior or exterior use
Contains an integral corrosion inhibitor
Premixed with pea gravel, ready-to-use
Extended working time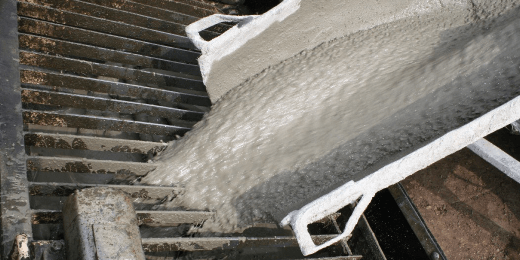 Tstrata ISR™ Technical Information
HARDENED CONCRETE PROPERTIES – Typical Engineering Data @ 70°F (21°C)
Sulfate Resistance – ASTM C1012
28 days
0.01%
6 Months
0.02%
12 Months
0.02%
Compressive Strength – ASTM C109
3"x6" cyl.@ 0.5gal/50lb. bag.
1 day
4,500 psi
(31 MPa)
7 days
7,700 psi
(48 MPa)
28 days
8,500 psi
(59 MPa)
56 days
8,900 psi
(61 MPa)
Flexural Strength – ASTM C348
7 days
900 psi
(6 MPa)
28 days
1,050 psi
(7 MPa)
Concrete Repair Engineering Support
Our solution-building teams have the experience to assist owners and our engineering partners in providing a range of support services including investigation support, solution development, cost and constructability analysis, and design/assist.
Concrete Repair Team Leader
Design-Assist & Engineered Product Support
• Investigation Support
• Solution Development
• Budget Development
• Specification Assistance
• Constructability Consulting
• Application Engineering
• Quality Control Programs
• Project-Specific Design-Assist