STRUCTURAL TECHNOLOGIES, a Structural Group Company, is firmly committed to its ongoing mission of making new and existing structures stronger and last longer. We develop and integrate products with engineering support services to provide our value-added solutions to designers, engineering professionals, contractors, and owners across a broad range of end user markets.
Products for Existing Structures
For existing infrastructure, STRUCTURAL TECHNOLOGIES' products and solutions repair deterioration or damage, strengthen and improve the durability of structures.
Products & Systems for New Construction
For new construction, our products and solutions can improve the performance, protect and extend the life of structures, as well as correct construction defects. We supply the industry with proven products, such as VSL branded post-tensioning systems and V-Wrap composite strengthening systems.
Product Design & Engineering Support
STRUCTURAL TECHNOLOGIES' staff of engineers, technical support, and field installation specialists integrate with engineers, architects, designers and contractors to provide a diverse range of design support services for our products and technologies.
• Investigation Support
• Solution Development
• Budget Development
• Specification Assistance
• Constructability Consulting
• Application Engineering
• Quality Control Programs
• Project-Specific Design-Assist
Each of our product lines is led by industry experts. Visit our solution builder pages to interact with our subject matter experts, and read more about products and applications.
• Concrete Repair
• Structural Strengthening
• Pipeline Rehabilitation
• Post-Tensioning
• Post-Tensioning Repair
• Corrosion Control
• Moisture Control
• Seismic Repair & Retrofit
• Prestressed Concrete Tanks
• Rotating Equipment Foundations

Careers with STRUCTURAL TECHNOLOGIES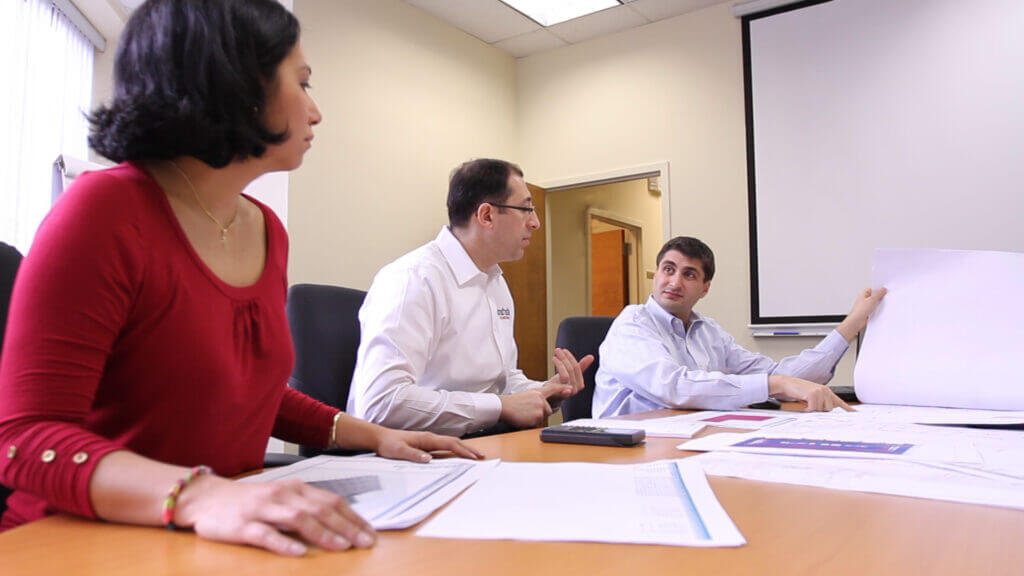 STRUCTURAL TECHNOLOGIES is a company full of career possibilities. We are committed to ensuring each employee has an opportunity for professional growth and we offer a teamwork environment that is dynamic and positive.
The STRUCTURAL TECHNOLOGIES team meets the needs of our customers by providing innovative and value-added solutions to infrastructure challenges in the Commercial/Public, Water/Wastewater, Transportation, Industrial and Power markets. STRUCTURAL TECHNOLOGIES' commitment to company-wide collaboration allows us to provide the best solutions for our clients and the best possible opportunities for our employees.
LEARN MORE about careers with STRUCTURAL TECHNOLOGIES