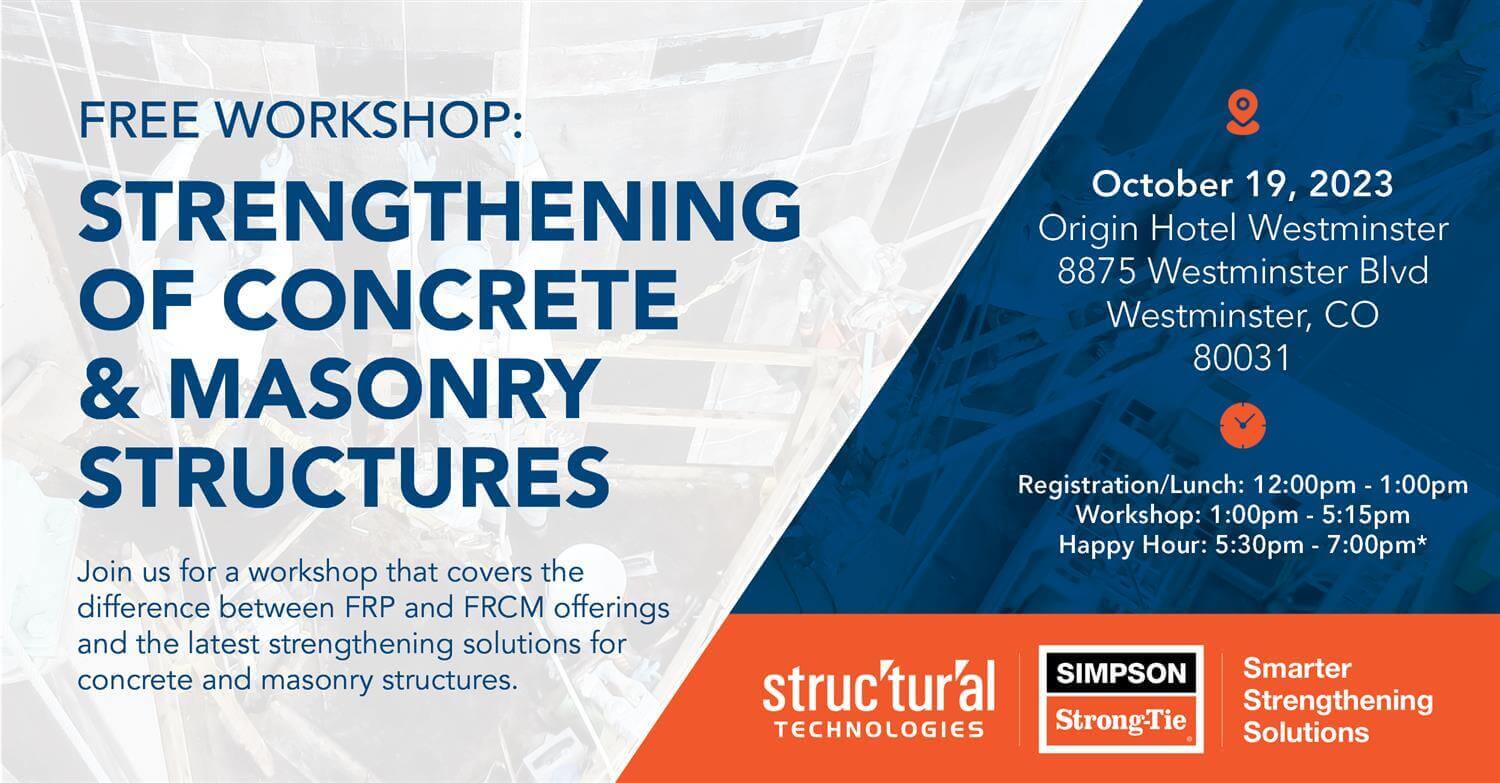 This interactive event will be taught by industry experts who will take you through the following topics:
FRP design principles and code requirements
FRCM applications, benefits, and features
FRP fire protection
PT repair and strengthening
Concrete enlargement
Attendees will learn best practices and see hands-on demonstrations of the latest strengthening technologies.
* Lunch is provided. The happy hour will take place at the same location as the workshop, with food and drinks at no-cost. Parking is available at the hotel for free if you stay the night, otherwise public parking can be found behind the JCPenney department store.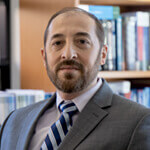 Tarek Alkhrdaji, PhD, PE
Senior Vice President of Strengthening Solutions, STRUCTURAL TECHNOLOGIES
ABOUT TAREK
Tarek Alkhrdaji serves as senior vice president of strengthening solutions for STRUCTURAL TECHNOLOGIES. An expert in structural repair and rehabilitation of concrete structures, Tarek focuses on the evaluation, design, planning, and execution of full-scale load testing to assess existing conditions and evaluation the performance of repairs. He specializes in a wide range of strengthening techniques, including bonded FRP plates, rods and fabric, external post-tensioning, enlargement, span shortening, and bonded steel shapes.
Tarek is an active member of ACI Committee 440 (FRP strengthening), ACI Committee 562 (repair code), and ACI 216 (fire resistance). He has published over 40 industry articles on the repair and strengthening of structures. Tarek serves as the current chair of ACI Subcommittee 562-F (fire) and ICRI Committee 330 (strengthening and stabilization).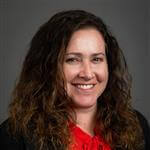 Sarah Outzen
CSS Field Engineer, Simpson Strong-Tie
ABOUT SARAH
Sarah Outzen serves as a regional Composite Strengthening Systems™ (CSS) field engineer for Simpson Strong-Tie. She is a licensed Professional Engineer with an MSCE focused on structural and seismic engineering. Sarah received her bachelor's degree from Cornell University and master's from San Francisco State University, where she performed research on recycled polystyrene aggregate in concrete. Before joining Simpson, she worked for nearly a decade in consulting with a focus on new construction and retrofitting of existing structures, primarily in concrete and steel.
In her role at Simpson, Sarah supports the design and installation of CSS products, providing efficient solutions for the structural reinforcement and retrofit of aging, damaged, or overloaded concrete and masonry structures.
Clyde Ellis
Vice President of Sales, Strengthening Solutions, STRUCTURAL TECHNOLOGIES
ABOUT CLYDE
Clyde Ellis serves as vice president of sales for strengthening solutions along the West Coast at STRUCTURAL TECHNOLOGIES. Clyde has over 20 years of experience developing solutions for new and existing structures. He focuses on adding value and reducing maintenance for owners through repair, rehabilitation, and structural enhancement solutions.
During his tenure, he worked in the United Arab Emirates combining his structural engineering experience with solving durability problems common in the Middle East, such as rebar corrosion, waterproofing failure, and concrete repair.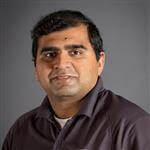 Aniket Borwankar
Senior Development Manager, Simpson Strong-Tie
ABOUT ANIKET
Aniket Borwankar serves as senior development manager of Composite Strengthening Systems™ (CSS) for Simpson Strong-Tie. After receiving his master's degree in civil engineering from the University of Missouri, he pursued another master's in civil engineering at Vanderbilt University with a focus on carbon-fiber-reinforced cement. Aniket worked in consulting for over 8 years before joining Simpson Strong-Tie in 2017. Since then, he has been involved in designing FRP and FRCM projects and educating engineering firms on the basic design principles of these solutions.
Aniket specializes in project management, existing building retrofitting, site observations, troubleshooting, problem resolution, and the design of steel, wood, and concrete. He is a member of Simpson Strong-Tie's research and development team for CSS products.
12:00pm-12:30pm
REGISTRATION/LUNCH
12:30pm-12:45pm
WELCOME/INTRODUCTION
12:45pm-1:30pm
FRP Strengthening Design Principles and Code Requirements
Tarek Alkhrdaji
1:30pm-2:00pm
FRCM Applications, Benefits, and Features
Sarah Outzen
2:00pm-2:15pm
BREAK
2:15pm-2:45pm
FRP Fire Protection
Tarek Alkhrdaji
2:45pm-3:15pm
PT Repair and Strengthening
Clyde Ellis
3:15pm-3:30pm
BREAK
3:30pm-4:00pm
Strengthening Using Concrete Enlargement
Clyde Ellis
4:00pm-4:30pm
Case Studies: Change of Use / Construction Defects
Aniket Borwankar
4:30pm-5:00pm
FRP Demonstration
5:00pm-5:15pm
ADJOURN/FINAL REMARKS
5:30pm-7:00pm
HAPPY HOUR
Register for the Event
…………