Power Repair & Maintenance Educational Presentations
Are you interested in understanding more about repair and maintenance of your critical civil and structural infrastructure? Request an educational session with our subject matter experts for a presentation that provides valuable insight and course material addressing the specific needs of your facility. We can also tailor several sessions over time that are specific to educating your facility's team. As an alternative to in-person meetings, webinars can be requested.
STRUCTURAL TECHNOLOGIES' educational programs are ideal for holders of professional engineering and architectural licenses who need to meet the requirements for professional development hours. The American Institute of Architects (AIA) has recognized STRUCTURAL TECHNOLOGIES as a Registered Continuing Education Systems (CES) Provider. As part of the AIA CES program, STRUCTURAL TECHNOLOGIES' educational programs are accredited based on contact hours.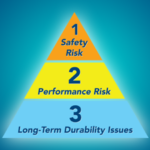 Investigate – Design – Build Repair & Maintenance Strategies
Understand the benefits of using an integrated Investigate-Design-Build (IDB) approach for repair projects. Learn the forensic and analytical techniques to identify the degree of the problem and the root cause before developing the proper repair design. Understand how the IDB approach enhances the results of the design and construction phases as well as creates lowest total cost.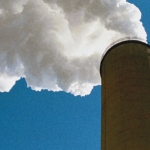 Repair & Maintenance of Chimneys and Stacks
Understand common deterioration mechanisms in chimneys and stacks and repair strategies. Learn about retrofit and modifications as well as demolition and decommissioning strategies.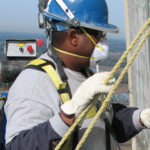 Chimney Inspection Services
Understand specialized chimney and stack assessment services to help plan and prioritize repair programs in a manner that maximizes plant safety and efficiency. Learn about enhanced inspection services and reporting.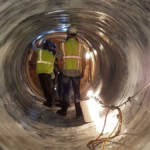 Repair, Maintenance & Renewal of Piping Systems
Learn about the use of composites and other technologies for the long-term repair of process piping and below grade pipe and water systems in power generation facilities. This course will review the various technologies available and overview the design and installation process.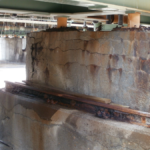 Basics of Reinforced Concrete Repair
Understand basic concepts of how reinforced concrete is used for construction, the common problems/deterioration mechanisms and best practices for repair, protection and maintenance.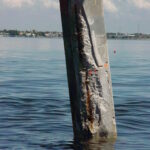 Corrosion In (and under) Concrete
Learn the causes and stages of corrosion, and the negative affects corrosion has on your concrete structures. Discuss methods used to prevent and mitigate corrosion in concrete structures.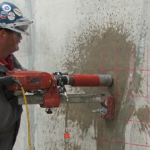 Waterproofing & Grouting
Understand the basic techniques for waterproofing of concrete structures including grouting. Learn the development of practical specifications and field procedures for mitigating moisture intrusion in underground structures and containment areas.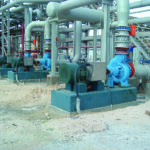 Improving Reliability with Equipment Foundation Repair
Understand common deterioration issues with pumps, compressors and other rotating equipment in facilities. Learn the proper repair techniques for baseplates, anchor bolts and grouting and the benefits of repair and maintenance of these equipment.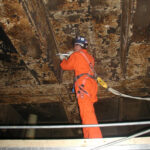 Fire Damage Assessment & Repair
Understand the fundamentals of fire damage in a plant as well as the investigation, assessment and repair strategies.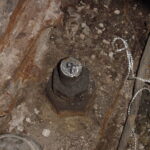 Anchor Bolt Replacement
Discuss evaluation methods for testing the condition of anchor bolts and replacement methods for a variety of structures found in industrial facilities.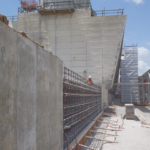 Concrete Repair, Maintenance & Protection for Cooling Towers
Understand why concrete problems occur within cooling towers, the evaluation methods (online / offline) and best practices for repair & maintenance.
Request a Session:
Call to request a presentation or submit request below:
877-413-0615