PCMS™– A Proactive Approach for Management of Civil & Structural Assets
STRUCTURAL TECHNOLOGIES' Plant-wide Condition Management System (PCMS™) is an approach to evaluate civil and structural assets throughout a plant, identify deterioration trends and prioritize repair and maintenance programs for all infrastructure evaluated – before serious problems occur.
The PCMS™ Report:
The key deliverable of a PCMS™ is an electronic report and associated database that prioritizes repair and maintenance of all civil and structural assets. While each report is customized for unique client needs, a PCMS™ report typically provides:
Quantification of units found satisfactory
Location & identification of assets with hazardous conditions
Location & identification of assets with diminished serviceability/durability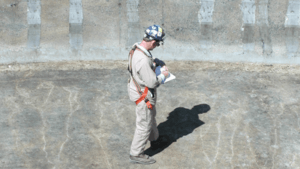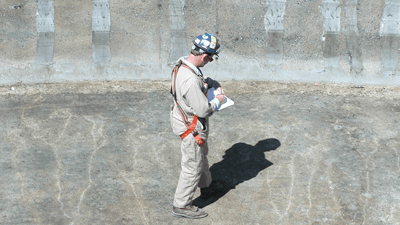 Field Evaluation
The first step of a PCMS™ is the walkthrough evaluation. After determining which areas and structures to evaluate, our team then performs an efficient, yet comprehensive on-site analysis. Through data collection and mappings, we document the current condition of civil and structural assets throughout an entire facility or for a defined set or type of infrastructure.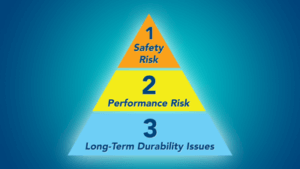 Analysis
Following the field investigation, a team of experts analyzes the data from the field and any laboratory testing performed. Based on the gathered data and analysis, our clients receive an electronic report that ranks asset conditions according to risk classifications – which is typically tailored to work with the clients' risk rankings.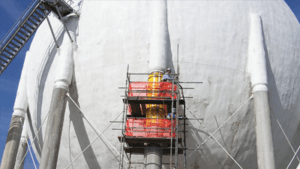 Planning & Implementation
A holistic, proactive approach, PCMS™ allows clients to effectively budget for maintenance and repairs throughout a facility or a fleet of facilities. Based on the results of the PCMS™, STRUCTURAL TECHNOLOGIES may recommend that individual structures or units undergo a more comprehensive condition assessment, or that an immediate repair is implemented.
Evaluation Services
Our tools and techniques are designed to identify deterioration trends early, determine their root cause, and develop plans to maintain, repair and extend the life of civil and structural assets – improving the reliability of your facility. By incorporating the capabilities of Structural our contracting companies and their experience working in industrial and power facilities, we can provide alternative solutions – enhanced by constructability analysis to optimize repairs, lower costs and ensure proper phasing, safety and schedule. This collaboration also allows us to offer conceptual budget estimates as an optional service.
Condition Assessment
We offer a range of testing and deliverables based on the needs of the owner and the project. The objective of a comprehensive condition assessment is to identify the root cause of problems and the level of damage.
Service Life Modeling
Utilizing field data and samples gathered during a condition assessment, we develop a detailed service-life evaluation utilizing the STADIUM® durability model.
Design & Engineering
With a thorough understanding of a problem's root cause, we develop detailed designs that incorporate both STRUCTURAL TECHNOLOGIES' proprietary and other products into a comprehensive solution.