Institutional Owners Week
The COVID-19 crisis is affecting you and your business. It's affecting your team, your facility, your revenue, and how you do your job each day.
STRUCTURAL TECHNOLOGIES is here to support you. Starting Monday, April 13th, we are providing a full week of webinars with content that includes proactive approaches to maintain and repair your facilities during downtime, management coaching from an international trainer and motivational speaker to help you navigate uncertainty, and a round table with a panel of institutional owners who will discuss the struggles they are facing and strategies they are using to overcome their challenges.
See our schedule below. Join us one session or join us all week!
Prioritizing Maintenance During the Crisis: Monday, April 13 @ 1PM EST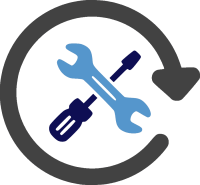 Learning Objectives:
Proactive approaches to maintain and repair facilities
Taking advantage of unoccupied spaces for investigation and repair
Using the turnkey approach (Investigate Design Build) to fast track & simplify projects through a single source
Managing Your Concrete Infrastructure: Tuesday, April 14 @ 1PM EST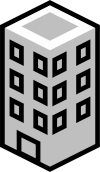 Learning Objectives:
Learn the basics of concrete, including:
Typical signs & symptoms of distress
Common concrete problems
Investigating root cause
Develop solutions to extend service life
Implementing quality, durable solutions
New Technology for Investigation & Repair: Wednesday, April 15 @ 1PM EST
Learning Objectives:
Using new, advanced drone, imaging, and modeling technologies to investigate better and more thoroughly
Choosing the right method to capture data
How collecting data leads to more certainty with building a solution and project costs
How advanced technology can be used for the repair phase to enhance quality control and provide asset management beyond construction
Managing Teams Through Uncertain Times: Thursday, April 16 @ 1PM EST
Learning Objectives:
Chad Sanschagrin, international trainer and motivational speaker from Cannonball Moments, will outline approaches to managing your team in these uncertain times, including how to:
Create calm during chaos
Maintain a positive mindset throughout your team
Build trust and showcase authenticity
Make a human connection through it all
Owner Round Table: Friday, April 17 @ 1PM EST
Round Table Overview:
Join Commercial Owners across various sub-markets as they discuss how they are managing during the COVID-19 pandemic.
Topics include:
Dealing with Uncertainty
Managing Remote Teams
Short-term and Long-term Facility Challenges
Plans for Preventative Maintenance
Panelists include:
George Washington University | Adam Aaronson
Jones Lang LaSalle (JLL) | Jacob Hambrick
FirstService Residential | Trent Harrison
Roxbury Group | Vince Dattilo
HITT Contracting | Sara Collins