MJS™ Monolith Joint Seal System
STRUCTURAL TECHNOLOGIES' MJS™ is a proprietary replacement waterstop monolith joint seal system that controls leakage of water through existing joints, particularly in dams, locks, large retaining walls and other structures.
The system is installed in a drilled hole and uniformly pressurized to offset hydrostatic pressure.
The MJS™ System is a long-lasting solution that holds up to water and joint movement without damaging the system itself.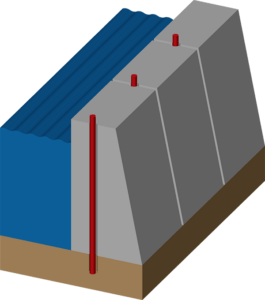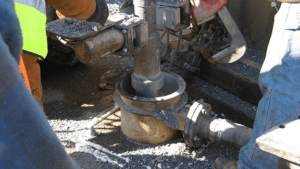 Installed in a Drilled Hole
Ensures continuity throughout length of joint.
System won't track into opened joint – preventing damage to the dam seal
May be removed or replaced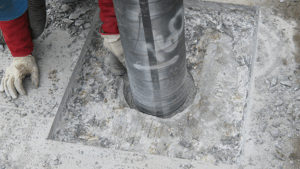 Maintains Uniform Internal Pressure
Offsets hydrostatic pressure from the water source regardless of joint movement
Accommodates pressure heads to 150 psi and depths over 300 feet
Adapts to variation in weather from -50°F to 120° F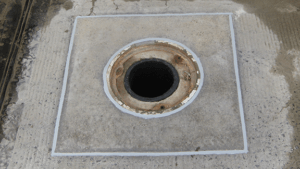 Overall System Advantages
Maintains water control when the joint opens and closes
Eliminates need for divers
Eliminates need for chemicals to contaminate water supply
Easily maintained and serviced
Restores original water control features designed into the structure
Easy to inspect via remote cameras during and after installation
Concrete Repair Engineering Support
STRUCTURAL TECHNOLOGIES' Moisture Control Team provides solution building services for difficult-to-solve moisture problems.
Our specialty is taking on problems where traditional products and design solutions have failed.
Our experts integrate with engineers, owners and builders to assist with initial assessments through design and material selection
Moisture Control Team Leader
Design-Assist & Engineered Product Support
• Investigation Support
• Solution Development
• Budget Development
• Specification Assistance
• Constructability Consulting
• Application Engineering
• Quality Control Programs
• Project-Specific Design-Assist