Industrial & Power Webinars
STRUCTURAL TECHNOLOGIES hosts a variety of presentations designed to provide education on civil and structural infrastructure topics. Register today for our upcoming webinar. Continuing education credits are available. To schedule a personalized webinar for you and your team, click here.
Repair, Maintenance & Renewal of Piping & Water Conveyance Systems: Wednesday, November 17 @ 2PM CST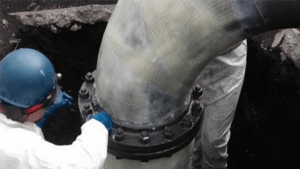 Webinar Description:
Industrial facilities depend on the reliability of pipes and other water conveyance systems to sustain production. Impacted by time-related deterioration and damage and the plant's natural environment, these systems can impact reliability and productivity. Learn about the use of composites and other technologies for the long-term repair of process piping, below grade piping, and water conveyance systems in industrial plants. Understand the technologies' design and installation process in refineries, chemical plants and petrochemical facilities.
Featured Speaker:
Mike Larsen
Senior Manager, Infrastructure Pipeline Solutions
Mike helps engineers, owners and contractors eliminate the uncertainty associated with choosing, specifying, designing and building the best pipeline condition assessment, rehabilitation and renewal technologies for upgrading their system. Mike has accumulated a wealth of knowledge and experience over the past 37+ years of pipeline construction, assessment and repair experience in solving issues with Prestressed Concrete Cylinder Pipe (PCCP), Bar Wrapped Pipe (303 & P-381 pretensioned pipe), ferrous pipe and penstock materials as well as many other types of water/wastewater structures that require repair and/or upgrades.