Tstrata IRC™ – Infuseable Rapid Cure Restoration Material
Tstrata IRC™is a specially formulated, one part microsilica modified concrete restoration material with integral corrosion inhibitor designed for restoration of a wide variety of concrete structures. It is a premixed, dry packaged concrete material that contains pea gravel and is suitable for interior and exterior installation. Requiring only the addition of water – Tstrata IRC™ is a rapid curing, high strength material with extended working time for ease of placement. It is handled like ordinary high slump concrete and can be used in placements from 1 inch (25 mm) to full depth.
Microsilica modified for high strength
For interior or exterior use
Contains an integral corrosion inhibitor
Premixed with pea gravel, ready-to-use
Extended working time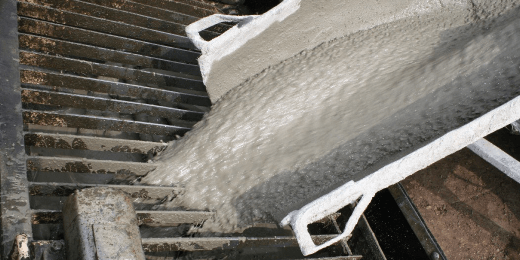 Tstrata IRC™ Technical Information
HARDENED CONCRETE PROPERTIES – Typical Engineering Data @ 70°F (21°C)
Compressive Strength – ASTM C39
3"x6" cyl.@ 0.5gal/50lb. bag.
1 day
4,500 psi
(31 MPa)
7 days
7,700 psi
(48 MPa)
28 days
8,500 psi
(59 MPa)
Flexural Strength – ASTM C348
7 days
900 psi
(6 MPa)
28 days
1,050 psi
(7 MPa)
Concrete Repair Engineering Support
Our solution-building teams have the experience to assist owners and our engineering partners in providing a range of support services including investigation support, solution development, cost and constructability analysis, and design/assist.
Concrete Repair Team Leader
Design-Assist & Engineered Product Support
• Investigation Support
• Solution Development
• Budget Development
• Specification Assistance
• Constructability Consulting
• Application Engineering
• Quality Control Programs
• Project-Specific Design-Assist