STRUCTURAL TECHNOLOGIES' Programs are ideal for holders of professional engineering and architectural licenses who need to meet the requirements for professional development hours.
The American Institute of Architects (AIA) has recognized Structural Technologies as a Registered Continuing Education Systems (CES) Provider. As part of the AIA CES program, Structural Technologies' educational programs are accredited based on contact hours.
Structural Technologies' educational programs are designed to benefit participants about specific materials, processes and systems. If you are interested in scheduling an educational program, please contact us.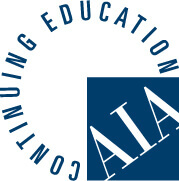 Continuing Education Programs & Technical Seminars
Repair and Modification of Existing Post-Tensioned Concrete Structures
Design of Concrete Load Transfer Elements
Basic Post-Tensioning Design Principles
Concrete Repair Maintenance and Protection
Unraveling Seismic Requirements for Civil Infrastructure
Evaluation and Repair of Reinforced Concrete Exposed to Fire
Structural Strengthening of Concrete Structures
Structural Strengthening Using FRP Composites
Design Solutions: Force Protection & Carbon Fiber Strengthening
Interior Methods for Water Leakage Control
Below Grade Water Control from the Structure's Interior
Waterproofing Systems, Membranes and Techniques
Corrosion Protection of Steel in Concrete
Investigate-Design-Build Approach for Challenging Repair Projects
Barrier Cable Systems for Vehicular and Pedestrian Protection
Understanding Moisture Control Problems and Solutions
Geotechnical Grouting Techniques for Underground Structures
Product Design & Engineering Support
STRUCTURAL TECHNOLOGIES' staff of engineers, technical support, and field installation specialists integrate with engineers, architects, designers and contractors to provide a diverse range of design support services for our products and technologies.
• Investigation Support
• Solution Development
• Budget Development
• Specification Assistance
• Constructability Consulting
• Application Engineering
• Quality Control Programs
• Project-Specific Design-Assist
Each of our product lines is led by industry experts. Visit our solution builder pages to interact with our subject matter experts, and read more about products and applications.
• Concrete Repair
• Structural Strengthening
• Pipeline Rehabilitation
• Post-Tensioning
• Post-Tensioning Repair
• Corrosion Control
• Moisture Control
• Seismic Repair & Retrofit
• Prestressed Concrete Tanks
• Rotating Equipment Foundations